The World Cup is a chance for countries to come together around a common goal every four years. It's been a rough few years in America, with our homeland more divided than ever. But the World Cup is an opportunity for us to stand behind US football as a nation.
But apparently not for US head coach Gregg Berhalter.
CLICK HERE FOR MORE SPORTS COVERAGE ON FOXNEWS.COM
Like most good Americans, I braced myself for the opening game against Wales, a disappointing draw. But the result wasn't what disappointed me the most. I couldn't help but get irrationally angry every time they showed the US sideline because of the t-shirt worn by Berhalter.
A black and white Nike shirt that simply says "STATES". Not "United States". No red-white-blue. No eagles, no flag, no nothing. It's as sterile as sterile can be.
No patriotism at the World Cup by US soccer coaches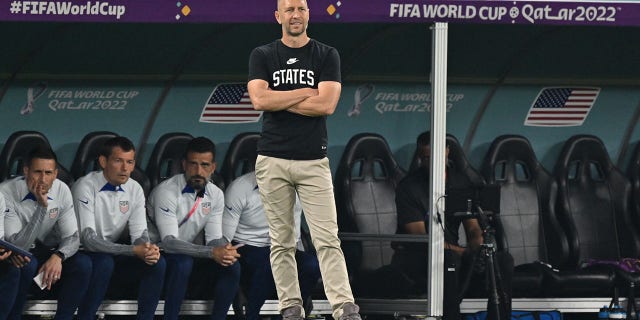 I don't know if this was a Gregg Berhalter decision or just the shirt he got, but someone made a terrible decision. And it didn't go unnoticed.
What also hasn't gone unnoticed is how proud every other country seems to be of their own country. If you haven't seen some of the people of other nations during their national anthems, this is really a place to check out.
Watch as all the Ecuadorians present, including the team, belt out their anthem together:
What about US World Cup opponents Wales?
The Mexican players literally cried as their anthem rang through the stadium.
Now I will give credit where credit is due. Unlike the anti-American US women's team, who kneel for the national anthem and literally hate the country that made them famous, the men's team stood hand over heart for our anthem before their World Cup game.
WORLD CUP 2022: US TEAM MEMBERS SING NATIONAL ANTHEM BEFORE MATCH VS. WALES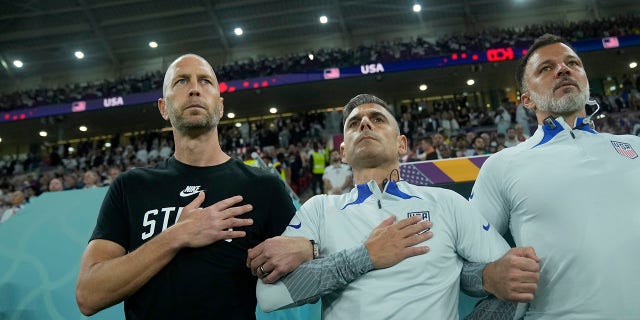 Having Nike as the main sponsor for the US soccer team goes against everything this nation should stand for. They remain silent on Chinese atrocities while profiting from their work, but are quick to point out any indiscretion in America.
It's no surprise that Nike would create such an unpatriotic representation for our national team's manager. In fact, China must love to see the American coach wearing a shirt that simply says "STATES".
Nothing could be better for the country that aspires to become the world's No. 1 superpower. They want us to become just a collection of "STATES". Not united. States only.
Playing on the biggest stage in the world in front of a global audience feels like we lost before even stepping onto the field.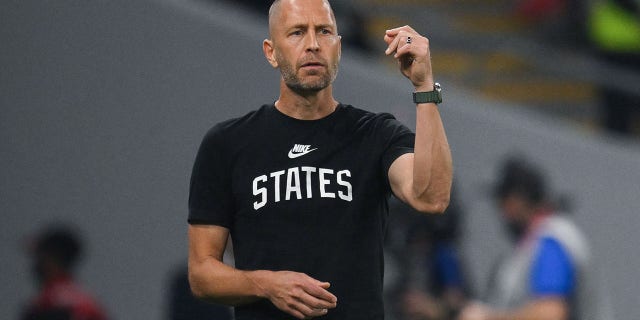 CLICK HERE TO GET THE FOX NEWS APP
It feels downright un-American.