Arizona Cardinals general manager Steve Keim has fared much better with a good number of his recent draft picks.
One of the main criticisms that Arizona Cardinals general manager Steve Keim had to contend with was his propensity to recruit players who don't make it at the NFL level. Far too often, the 50-year-old manager has kept small when it comes to providing the cards with young people who can get involved.
In the last three years, Keim has started to reverse this trend. Some of the 50-year-old's draft day choices, particularly on the defensive side of the ball, are now beginning to develop. Finally, Arizona's gameday rosters are beginning to consist of individuals who came to the organization straight from the college ranks.
That wasn't the case with the Cardinals for a long time. Prospects who looked good on paper failed as professionals. To fill those gaps in the roster, Keim was forced to orchestrate deals that mortgaged pieces of the franchise's future.
Several Arizona Cardinals draft picks have started to develop
One Cards player who has made a big step forward this season is Zaven Collins, the team's first-round draft draft a year ago. The University of Tulsa inside linebacker has emerged as the leader of the defense in his second campaign. Collins has had 64 tackles, two sacks, four passes defended and one pick-six in his 10 appearances this fall for Arizona.
Another young Cardinals linebacker is also beginning to make waves in his third season with the roster. Eighth overall pick of the 2020 draft, Isaiah Simmons has displayed his insane athleticism in the 10 games he's dressed for. The 24-year-old had 49 tackles, two sacks, four pass separations and a pick-six in a week seven win against the New Orleans Saints.
Byron Murphy, a second-round pick in 2019, has blossomed into the shutdown cornerback the Redbirds had hoped would be. In nine starts, the 24-year-old has registered 36 tackles (three losses) and defended four passes. The highlight of the year for Murphy was his 59-yard fumble return for a touchdown that raised the cards to an overtime win over the Las Vegas Raiders in Week 2.
Back in 2019, Keim used a fifth-round supplemental draft election for Washington State University security Jalen Thompson. The 24-year-old is a bit overshadowed by the great Budda Baker, but Thompson could also be on the way to becoming a superstar. The 5-foot-11, 190-pounder was credited with 60 tackles, one interception and seven pass breaks in his 10 appearances for Arizona this season.
Another defenseman who is coming into his own for the Cardinals is Boston College's fourth-year defenseman Zach Allen. In 10 starts, the 25-year-old has recorded 40 tackles (eight for a loss), 3.5 sacks and six passes defended. There is no doubt that Allen has benefited from playing alongside the great JJ Watt over the past two seasons.
One youngster of note on the offense side of the ball is Rondale Moore, a Purdue University second-round draft pick. In the seven matchups he's dressed for, the 22-year-old has 41 passes for 414 yards and a score. There were question marks surrounding the wide receiver following his rookie campaign in 2021, but Moore is beginning to prove his critics wrong.
It's hard to argue with that kind of track record. Keim had his moments early in his tenure, but his final appearances on Cards' War Room were very impressive. Perhaps it's time to calm any criticism of Keim's drafting ability.
(Stats from ESPN's NFL Scores)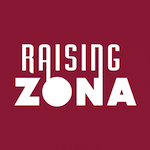 Do you want your voice to be heard? Join the Raising Zona team!
Write for us!