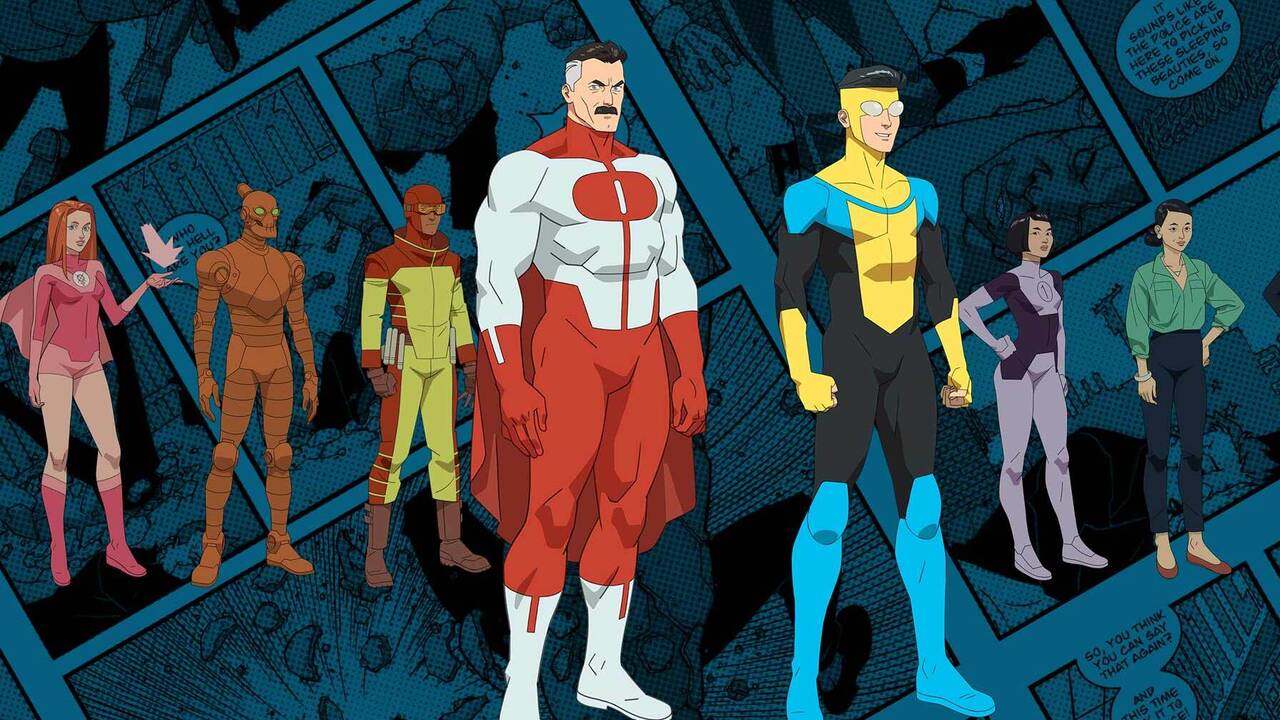 Following the successful first season of the Prime Video animated series Invincible, fans have been eagerly awaiting season two for almost two years. Now, the latest news might bring some joy to those fans as voice recording for season two is complete.
In addition to the voice acting by the actors, production is also reportedly in its final stages for Season 2 of the animated series. The show was renewed for season 2 and three rights after the release of the first season. The second and third seasons will be produced back-to-back, meaning that once production of the second season is complete, the third season will begin.
Given the production schedule, Season 2 will be ready in the first quarter of next year, and we can expect Invincible Season 2 to be released in or after April 2023.
Much of the main cast from Invincible Season 1 will be returning for Season 2. This includes Steven Yeun, Sandra Oh (Nora Grayson), Zazie Beetz (Amber Bennett), Gillian Jacobs (Atom Eve) and Zachary Quinto (Robot), as all of their characters have important roles to play in the comic's future storyline. Guest actors such as Seth Rogen (Allen the Alien) and Mahershala Ali (Titan) are also likely to return. They all become larger parts of the story as the series progresses. JK Simmons may not appear as Omni-Man next season given his last time in space, but that doesn't mean he won't be there as it has been confirmed he will return.
In Season 2, Mark will likely be tasked with protecting Earth from the Viltrumites and helping the coalition of planets halt their universe-wide expansion. Due to Allen the Alien's warning, Mark already knows that a Viltrumite fleet is on the way. The latter plays a significant role in the upcoming comics. So if they're any indication, Mark and Allen's friendship will only grow stronger from here on out.
In the comics, Nolan takes off to conquer another planet in hopes that the Viltrum Empire will compensate him for leaving his post on Earth. In terms of Mark and Nolan's relationship, which is also covered extensively in the comics, there's a lot more to cover in the TV show. If we dig too deep into this father-son relationship we'll be here forever, so for now let's just say that we hope to see more of JK Simmons' Nolan next season.
The season one finale also hinted at other potential story beats for season two. The story of Sequids, which didn't really end in season 1, is to be continued. We know that a Martian infiltrated Earth after swapping places with one of the human astronauts. Additionally, the astronaut left behind on Mars is now under the control of the Sequids, which could spell disaster for Earth if this parasitic race sets its sights on the blue planet.
Titan's and Battle Beast's stories can also be fleshed out further. When we last saw them, they had taken over Machine Head's criminal organization and teleported away from Earth. Their stories continue in the comics, and Kirkman has hinted that fan-favorite Battle Beast will get more screen time in Amazon's adaptation. Although Omni-Rampage Man rampages over their home planet in Episode 2, the Flaxans appear to be returning as well. Aside from the Viltrumite invasion, some of Invincible's other enemies will also return. Titan makes new allies in the final moments of season one, pink aliens take over Mars, and that white tiger is still around.