Episode 7 of Blue Lock will be released on Saturday, 11/19/2022 at 8:30 a.m. PDT. In Japan, viewers can watch the new episode on TV Asahi, while international fans can enjoy it on Crunchyroll. Netflix has licensed the show in select regions of Asia, including India, Japan, Singapore, Hong Kong, the Philippines, Malaysia and Thailand. The release time varies by location, so here is the release schedule for different time zones:
Pacific Time: 8:30 a.m. PDT
Central Time: 10:30 a.m. CDT
UK time: 16:30 GMT
European time: 17:30 CEST
Indian Time: 22:00 IST
Eastern Time: 11:30 a.m. EST
RELATED: Most cold-hearted anime characters, ranked
The Blue Lock regime is getting tougher and tougher on Team Z, not only because of the tougher selection process and games, but also because of their own teammate's betrayal. In order to maintain his position in the regime, Kuon decided to betray his team and teamed up with Team W, which allowed him to become their team's top scorer in exchange for them revealing their team's strategy. The match immediately turns in Team W's favor, and now it's a ten-on-twelve match for Team Z.
Summary of Blue Lock Episode 6
In the previous episode of Blue Lock, Team V made the scoreboards by winning both games while all other teams only won one game. It was then time for the game between Team Z and Team W, but not before Team Z had an important meeting to develop a strategy. The main topic of discussion at the meeting remains the Wanima brothers, who have been behind the team's success to date, and there are plans to split them up.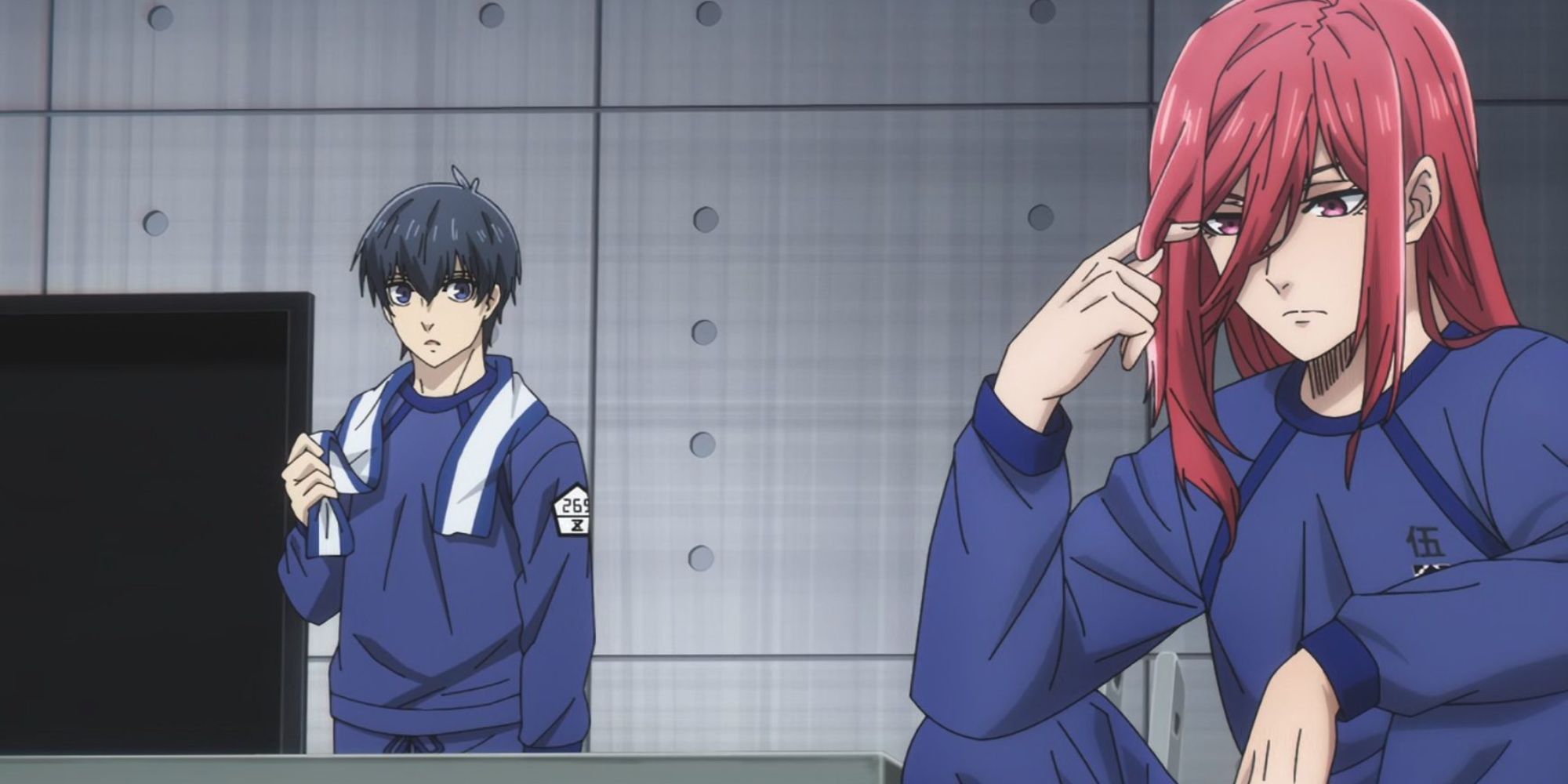 The match starts and Isagi finds out that the brothers know Chigiri because they were his former teammates and Isagi motivates him and tells him to put his negative feelings aside. Meanwhile, Kuon can score two goals. One of the Wanima brothers
becomes hopeless and makes a mistake giving Team Z a free kick and Kuon scores the third goal.
After halftime, the game takes a turn and Team W is able to score two goals due to Kuon's carelessness. Isagi notices Kuon smiling, and meanwhile, Team W scores their third goal, breaking every combination from Team Z. The Wanima brothers then confirm Kuon's betrayal of Isagi, who betrayed them in order to retain his position in the Blue Lock. At the end of the episode, Team W scores their fourth goal, giving them a one-point lead.
NEXT: Best Love Anime